So we've got a grand tradition of excellent door prizes at Furry Picnic.  We've had tablets, smart watches, smart speakers, and streaming media sticks…  what now, what could be amazing now?
Well, we thought for a bit… and we know what is a bit more fun and still a bit geeky… behold…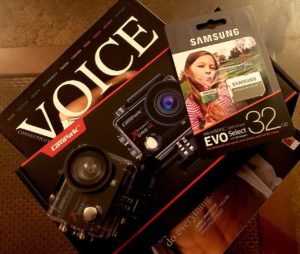 A waterproof 4K Action Camera … yeaaaaah, nice… great for fursuiters, great for everyone.  Have fun this summer, take videos of everything… go nuts!  Wi-Fi capable, remote activation, and all the mounts, and a memory card – we got ya!  It's another great way we like to have fun, so join us as we raffle this at 5:00pm at the picnic!
See you there!