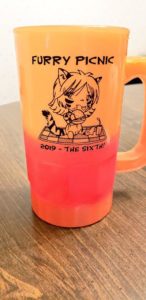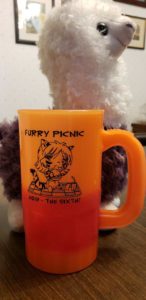 Want to come to the Furry Picnic? Alpaca lunch!
Back, as secretly foreshadowed in the 2018 mug… (woah, the 2018 mug had an Easter egg?  Yeah… it's all the years mugs in the 2018 coloring!)  the orange-red color change mug is revealed!  Dishwasher safe, and just so much fun, it's our gift to you! Add it to your collection! Free for everyone who attends, be sure to register now and make it yours!
See you at the Furry Picnic!