We always have encouraged everyone to preregister, and why wouldn't you! Pre-reg makes it faster to get into the picnic and have fun, gets you a badge, and a custom art print exclusive by Foxy!  What's the Tigress doing in he 6th appearance? Don't forget – Your early registration helps us with head counts for food, and we really appreciate that, so much, we will hook you up!
Remember, the Furry Picnic is only $10 when you preregister, save $5! It's another way we can say thank you for being a part of the fun!
Apologies for the delay, as we were trying to negotiate hotel rates.  Unfortunately, due to our size, we could not secure a discounted rate for 2019.  Based on the feedback of our attendees, we've decided to step away from the Holiday Inn East Hartford suggested for 2018, and go back to recommending the Hyatt House in Windsor, CT.  We understand the rate isn't perfect, but we've shopped the local offerings, and we're still inclined to say they offer the best overall deal and quality when shared among others.  The food, staff, room size, and amenities recent renovations to their hot tub and pool really make it a better choice when compared to other area other hotels with smaller rooms, and less amenities.
To learn more, or book a room, visit our Hotel page
Thank you for your patience, and see you at the Furry Picnic!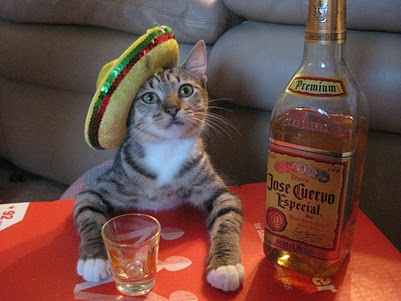 It's baaaaaaack!  Get your cinco on!  The return of Cinco de Meow!
SORRY!  We got too quiet, sometimes too much tequila can do that – but YES OF COURSE $5 reg!
To make up for all the silence, it's now 5 days of Meow!
Now through Friday May 10th, admission is $5.00!  Get into it!
https://www.furrypicnic.com/?page_id=688
Oh heckie – No bamboozle! Furry Picnic 2019 – The Sixth! is here at its home in Wickham Park, Manchester, CT!
The date this year is Saturday, June 8, 2019, Wickham Park, Manchester, CT!
Non-stop fooding and fun times to ensue – only $10 ($15 at the door)! Parking is $7.00 a car.
Visit our Registration page here, and if you'd like to stay the weekend, check out out Hotel page here our rate info for 2019 will be updated shortly, but whether you make Furry Picnic a day trip or party all weekend long, Furry Picnic is ready to rock!
From Twitter, come join us!
Holidays with your fur family – come decompress with us! The 3rd Furry Picnic Christmas, etc. Meet @ Denny's, 621 Queen St, Southington, CT Tuesday Dec 25th, 7PM! No RSVP – free. Fursuit Friendly, dedicated waitress, and gifts! Get out of the house and come have fun! #furry pic.twitter.com/CLrLpRqHjg

— Furry Picnic (@FurryPicnic) December 17, 2018
Furry Picni
c has only elected to work with a charity only in its 5th year, and it is not without careful consideration, either.  Sure, other organizations exist in the state, and even other Furry events in Connecticut, like Tiny Paws Con, have decided to work with CHS, but there's a lot more to it than just that. Let's share some reasons
For instance, 52,836 lbs, of pet food in the Pet Food Pantry – how does that work? Well, across all 3 locations, food and pet supplies are collected and then donated onsite.  Each location has a Pet Food Pantry – people with needs come, get pet food, and can feed their pet family 🙂
Live release rate – 96.5% – CHS gives many animals a second chance.  From dental care, to advanced surgery, and medicines, the investment in care is worth it; having an animal put to sleep is a big deal, not an operating practice.  Several happy endings have been made possible because of the care given to animals surrendered and transferred to Connecticut Humane Society.  For instance, when Texas was dealing with Hurricanes in 2017, Connecticut Humane Society sent some of their folks to help the shelters, and brought some of the storm displaced animals back, to be adopted in Connecticut.  CHS also works with other animal foster families, Rescues, and animal welfare organizations – not only to take in animals in need, but extend placement to animals that may otherwise not be homed.  CHS succeeds in the practice that not being adopted by a certain timeframe or circumstance doesn't mean a death sentence.
Those are 2 positive aspects from our own research that we wanted to share.
The last fact is the one that matters everyday to us, as it impacts our family the most.
Our family is 3 lovely pets larger, and happier, because of the Connecticut Humane Society.
We adopted.  Thank you, CHS.  We never would have met our first pets without you!
Let's keep the love going – and see you at the Furry Picnic!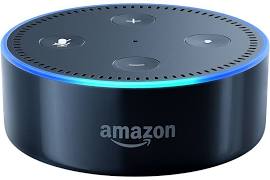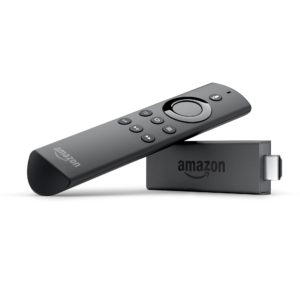 Yep, more tech more fun!  This year we have 2 door prizes because of our 5th Anniversary – an Echo Dot and an Amazon Fire TV stick!
We love having fun, and we're not shy about being geeks at heart, too.  So unplug, go outside, have fun… enjoy the Picnic, and we hope 2 lucky furs win themselves something nice.
Have fun, enjoy, and see you on Saturday!
Our Tigress mascot takes the center stage in our 5th Anniversary edition mug!  Full color returns in its first time since 2013!  *EVERYONE* gets a mug! So please come get one of these annual collectibles!
Out color change mugs are always a blast, you might even say it's an Eeveelution.
It's getting really close now… oh, yes indeed it is.
Be sure to pre-reg before next Saturday, when the reg goes up to $15 at the door.  Eek!  Pre-reg helps us plan, and saves you money!
Also, join us on Telegram – https://t.me/joinchat/BVn94kg3d-fUvkMP96UDVw
Our official chat is a great way to plan rideshares &  crash space, share photos, and keep up with your friends after the event!  It's good stuff!
See you in a week – only 1 week!
Once a year and it starts now!  Preregister today for only $5!  This deal goes away on Sunday, May 6th, 2018 at 12:00 Noon – don't be late.  Reg before you party this Saturday- then party again in only one month!