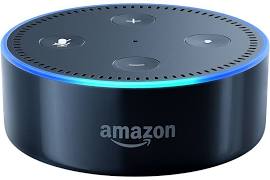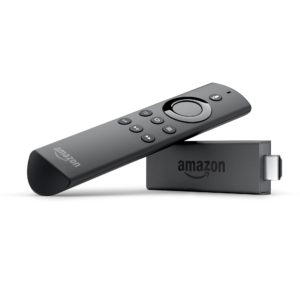 Yep, more tech more fun!  This year we have 2 door prizes because of our 5th Anniversary – an Echo Dot and an Amazon Fire TV stick!
We love having fun, and we're not shy about being geeks at heart, too.  So unplug, go outside, have fun… enjoy the Picnic, and we hope 2 lucky furs win themselves something nice.
Have fun, enjoy, and see you on Saturday!
Our Tigress mascot takes the center stage in our 5th Anniversary edition mug!  Full color returns in its first time since 2013!  *EVERYONE* gets a mug! So please come get one of these annual collectibles!
Out color change mugs are always a blast, you might even say it's an Eeveelution.
It's getting really close now… oh, yes indeed it is.
Be sure to pre-reg before next Saturday, when the reg goes up to $15 at the door.  Eek!  Pre-reg helps us plan, and saves you money!
Also, join us on Telegram – https://t.me/joinchat/BVn94kg3d-fUvkMP96UDVw
Our official chat is a great way to plan rideshares &  crash space, share photos, and keep up with your friends after the event!  It's good stuff!
See you in a week – only 1 week!
Once a year and it starts now!  Preregister today for only $5!  This deal goes away on Sunday, May 6th, 2018 at 12:00 Noon – don't be late.  Reg before you party this Saturday- then party again in only one month!
As you may have seen if you have picked up one of our event flyers, we are working for the first time with a local charity; for this exciting new addition to the Furry Picnic, we have chosen the Connecticut Humane Society.
The Connecticut Humane Society in a non-profit (501c3) charity, founded in 1881, located at three sites in CT; Newington, Westport, and Waterford, with a mission statement describing themselves as; "the leading resource in the state for companion animal welfare, enriching the lives of families and communities through adoption services, medical care, education, and prevention of cruelty."
Not only will we be accepting donations with CHS at the Furry Picnic, but they will also be at the event, educating and sharing about their organization, and selling various merchandise to raise funds and awareness!
So please, enjoy your time chatting with the ambassadors from the charity, give as generously as you can, and remember, 100% of donations to the Connecticut Humane Society goes towards the animals in their care!
We always have encouraged everyone to preregister, and why wouldn't you! Pre-reg makes it faster to get into the picnic and have fun, gets you a badge, and a custom art print exclusive by Foxy!   The Tigress is back yet again for her 5th appearance! Your early registration helps us with head counts for food, and we really appreciate that, so much, we will hook you up! It's another way we can say thank you for being a part of the fun!
For real this time, The Revenge of the Fifth! Furry Picnic 2018 is here again, at its home in Wickham Park, Manchester, CT!
The date this year is Saturday, June 9, 2018, Wickham Park, Manchester, CT!
Non-stop fooding and fun times to ensue – only $10 ($15 at the door)!
Parking has increased slightly to $7.00, and we've added 2 new rules at the request of Wickham Park, for fursuiters and all guests. Read here
Visit our Registration page here, and if you'd like to stay the weekend, check out out Hotel page here our rate info for 2018 will be updated shortly, but whether you make Furry Picnic a day trip or party all weekend long, Furry Picnic is ready to rock!
Hey folks, we're back!  I know we gave everyone a little scare there, family things taking down an event like this… well good news, GREAT NEWS… we're doin' this.
Wickham Park is the place, and Saturday, June 9th, 2018 is the date – we're locked in and good to go for the 5th Furry Picnic 🙂
More details to come, including hotel details!
Folks, awesome folks, we need to talk.
First off, I need to thank every single last one of the great people who have attended and supported and believed in Furry Picnic from its start in 2013.  It's still amazing how far this event has come, and I can safely say it isn't over yet; I'll explain in a moment.
All of you who have helped the event become a huge success, either by lending a hand, or attending all the years, or any year, well, you're amazing.  I had never expected so much excitement and enjoyment would have come from hosting this event, and making it real for all of us, but I can safely say, it has been a very personally rewarding experience.  From your smiles, your laughter, your energy, and you fondest memories and moments that we all shared in at the Furry Picnic, the spirit of coming together in the name of what you enjoy and love, you have ensured an amazing legacy of living passionately, in being a part of the Furry community – and most of all, being you.
So why is something so awesome being cancelled?
In short, life got real.
Okay, to be specific, the current organizers, my spouse and I, are sacked with a few noteworthy burdens that make hosting event this year impossible.  One is her immigration to the US, and keeping her here.  There's an notable number of tasks, like organizing paperwork, presenting evidence, and filing applications, and paying fees and expenses that a family needs to pull together, to ensure an immigrant can continue lawful permanent resident of the United States.  The concern of submitting this"football" of paperwork as we've nicknamed it, and the expenses associated with this process, in a timely and complete fashion, must take priority for us.  This is a task we had anticipated allocating for before planning this year's event, but we did not anticipate how the current administration has made many changes and how it has impacted entirety of immigration recently, and the unpredictable nature of how it will be shaped in the future.  Regardless of political opinion, the fact remains that changes have been made, and we do not wish to risk our family being separated by any reasonable, controllable factors that we can be responsible for, namely paperwork, evidence, documentation, and how we much more we will have to prepare and pay for this, in so many ways.
Don't worry, we're not paying for it with *your* money – your registration fees will be refunded back to your PayPal accounts over the weekend, as well as making revisions to website and Twitter that will formally announce the cancellation of the event, but you do deserve to know the reasons why we're forced to cancel.
Additionally, my spouse and I caregivers to an elderly family member, and this task has also kept our family busy – very busy.  In late 2015, we both needed to step down from our roles at other fandom conventions to focus on our dependent family member's needs.  Since then, her health has deteriorated more.  We anticipated this, but what anyone who is caring for anyone who is a caregiver for a dependent elderly person is how sometimes this happens fast, or suddenly.  Her needs have increased, and the time and effort that is required of us to ensure her health, happiness, and well-being has also increased, again, leaving us just a wee bit tired, and a tad bit occupied.  Still, for the love of family, it's worth it.
So, is it too late?  Is the Furry Picnic doomed?  Can anyone save this splendid event???
Well, not this year, but yeah, you can 🙂
We expect the Furry Picnic to return in the summer of 2018, and host smaller gathers in Connecticut until then.  The first of these was Christmas day, and we hope to have at least 1 or 2 before next year, and at least Christmas.
The best way to help is just keep being you, the amazing folks, and support the Picnic when it come back.
That, and always have fun – everywhere, all the time.  Be yourself, and don't let life stop you.  Seriously.
Also, don't sweat when you have to make a few changes now and then, it'll ensure that you can keep making change forever.
Let's do this again soon, it's been a blast – and we look forward to Furry Picnic again soon.
Sincerely,
Kasi Frost, Tiffany Fox
Organizers. Furry Picnic
Thank you for your patience!  Our apology for delays in opening registration!
We're live –  go register!  Need a room? – go get one!
Also remember to customize your badge here after you register!
We look forward to seeing you at the picnic!